Missions
Innovation missions for a decade
When will the remaining mission for València be defined?
The Missions València 2030 selection process defines a maximum of 6 missions for 2030 that will be chosen at a political level or by the Valencian society through a participative process.
In order to respond to the areas of relevance of the "4 cities of dreams" that València pursues a catalogue of proposals with missions has been defined.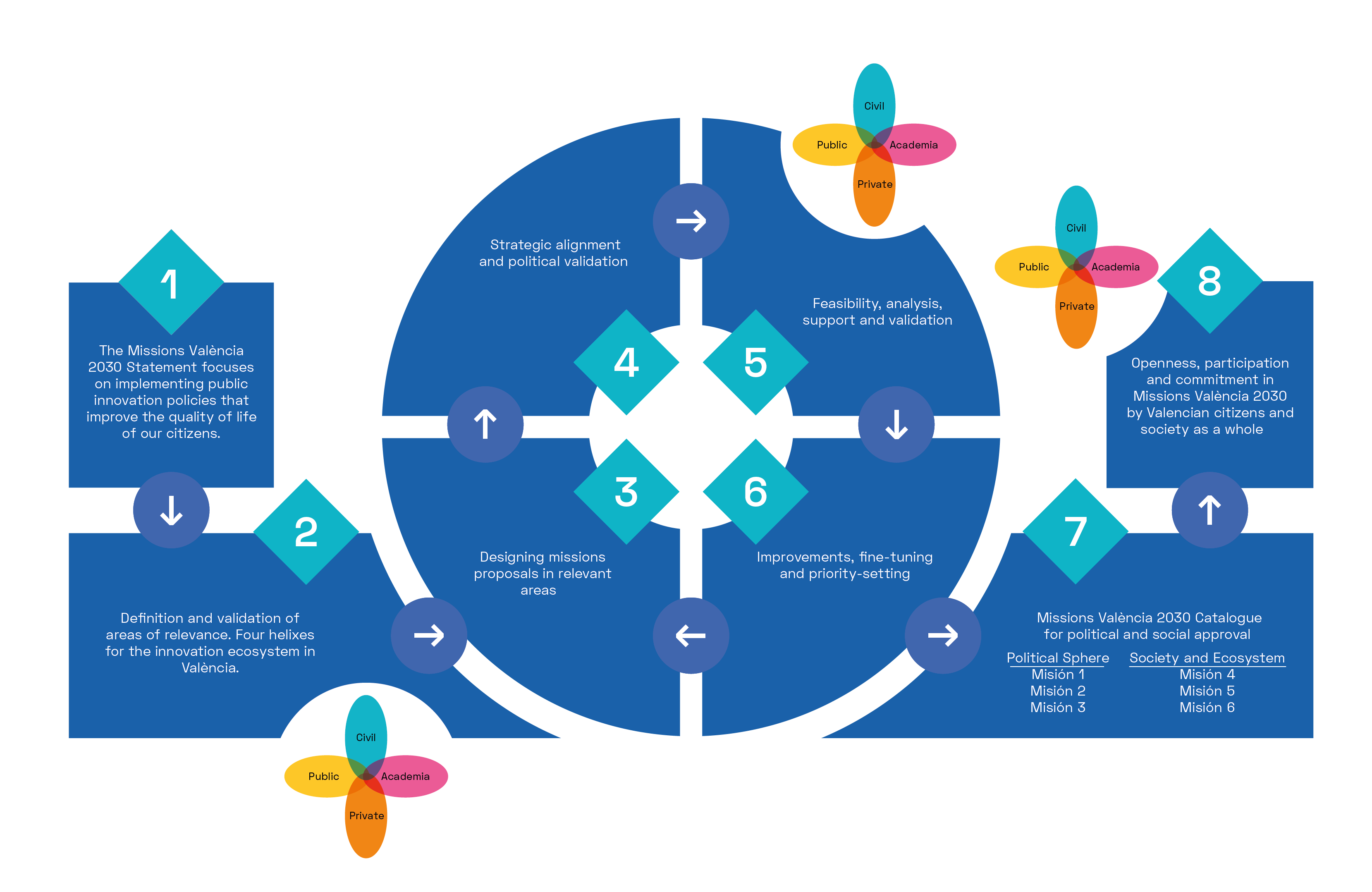 València 2030 Climate Mission.
Mitigating the global effects of climate change is a huge challenge for mankind. At the same time, there is a general consensus on the fact that there is not much time until it is too late to achieve the necessary social transformation.
Cities cover around 3% of the land and, however, they cause 72% of global greenhouse gas emissions. Additionally, over half of the world population currently lives in urban areas. Cities are experimenting a rapid growth leading to a worsening of this trend. All forecasts show that 85% of the population in Europe will live in cities by 2050.
Therefore, there is no alternative: cities and citizens must tackle the climate emergency.
The purpose of the mission is to learn to develop a systemic transformation in Valencian to be able to absorb 100% of the C02 emissions from said neighbourhood before 2030.
With this mission, we make a call to science, to organisation-based innovation, to citizens and society as a whole so that they help us along the transformation process and the collective journey that it implies.
Make progress in the CO2 emissions reduction commitments in the Covenant of Mayors for Climate & Energy.
Make progress in the commitments of the Paris Agreement in which cities reinstated their ambition to contain the increase of global warming within the objective of 1.5ºC.
Make progress in the commitments and goals established in the Sustainable Development Goals, specifically SDG 11 (sustainable cities and communities) and SDG 13 (Climate action).
"València 2030 Climate Mission" step by step:
MISSION DESIGN (Available soon)
– Download here: Chart of Mission Goals, how we will achieve them and Mission Canvas.
PUBLIC POLICIES FOR THE MISSION (Policy Tool Box)
– Pla Verd i de la Biodiversitat: en desenvolupament
MISSION ASSESSMENT (Available soon)
– KPI indicators or reports system for the mission and follow-up reports.
THE 5 HELIXES IN THE MISSION (Available soon)
– Working groups part of the mission and generated reports.
– Energy Transition Table for Valencia and Documentation.
Each mission, including "València Neutral City", will have a graphic outline which will clearly show how the mission is defined and all its different aspects. Please find a graphic example below.
Developing a mission means providing an answer to each of the elements in the following chart: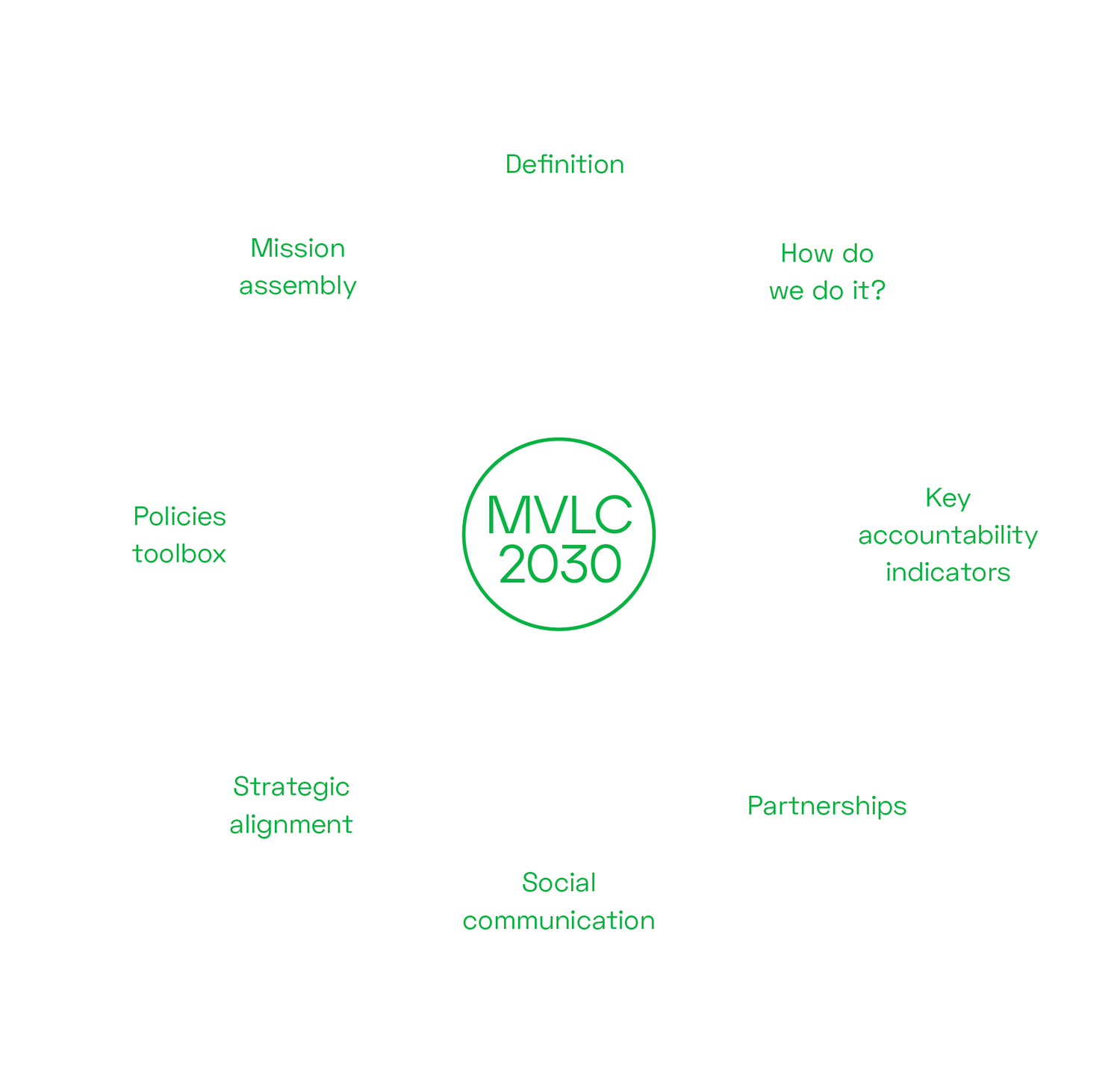 They are already Missions València 2030 Ambassadors: