València's innovation proposal combines all the talent and creativity of the innovative ecosystem. It builds on our collective talent and does not exclude anyone, since city missions are achieved from diversity and by joining efforts from all stakeholders, sectors and sources of knowledge.
We are aware that we will not be able to achieve this desired transformation only through public efforts. We would make progress, yes, but we would not reach our final destination before 2030. Therefore, we launch a call to action to the Valencian society as a whole and to the economic, innovative and social ecosystem in the city: private sector, public sector, academia, civil society, the media and citizens, since they will be the true agents of changes.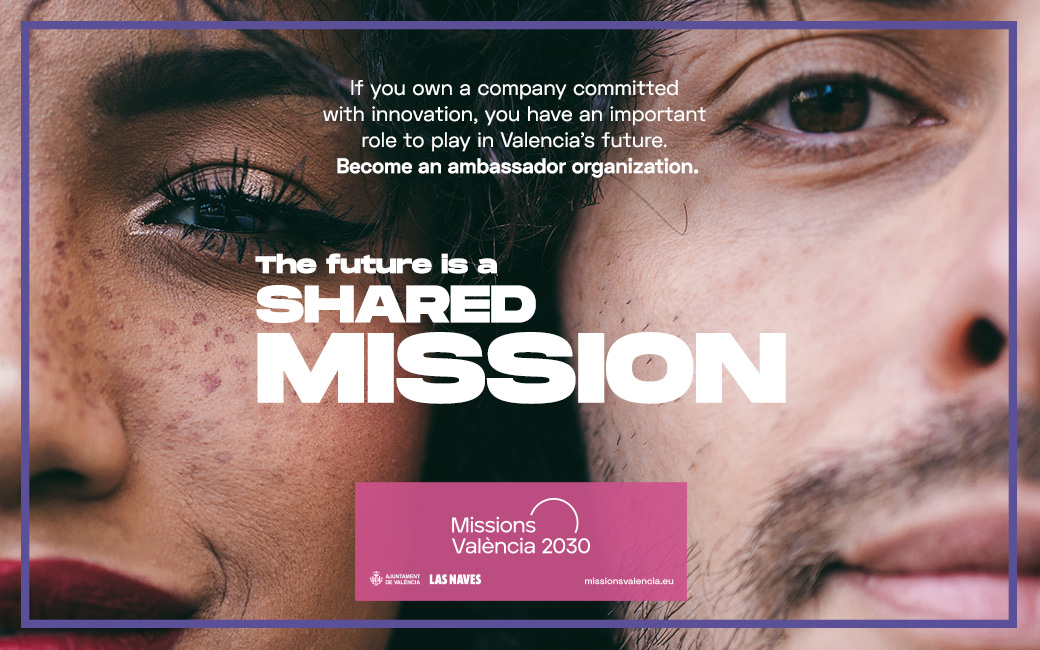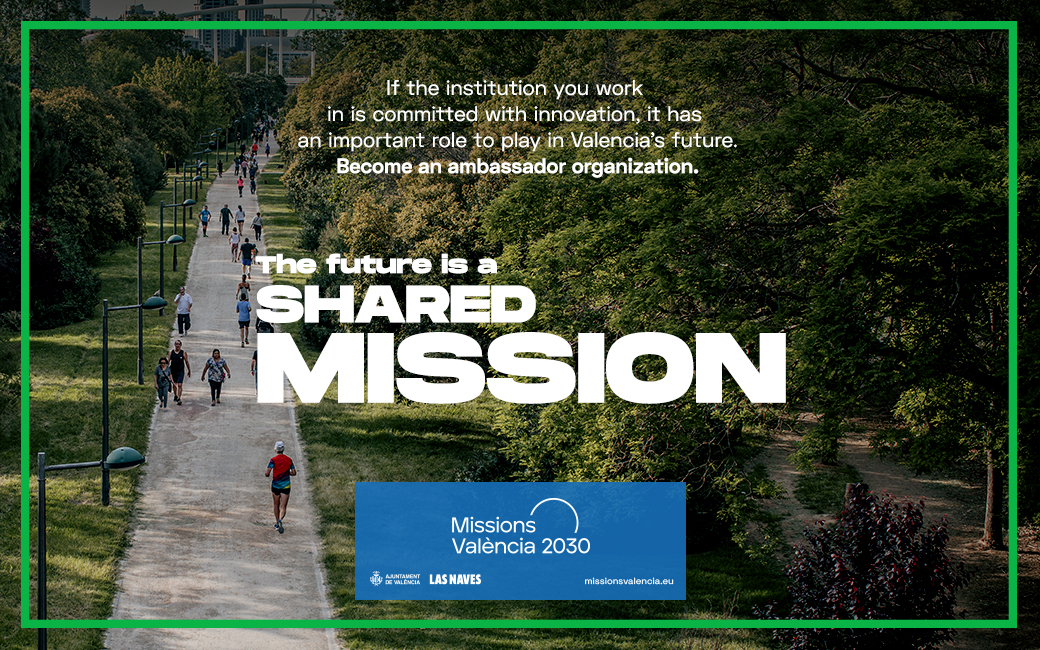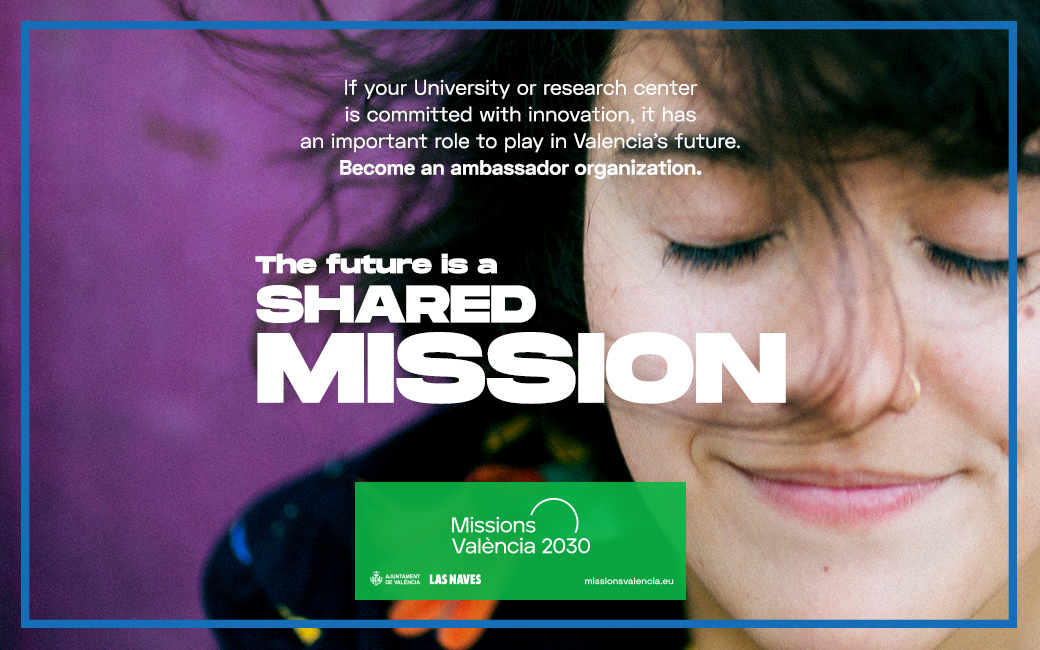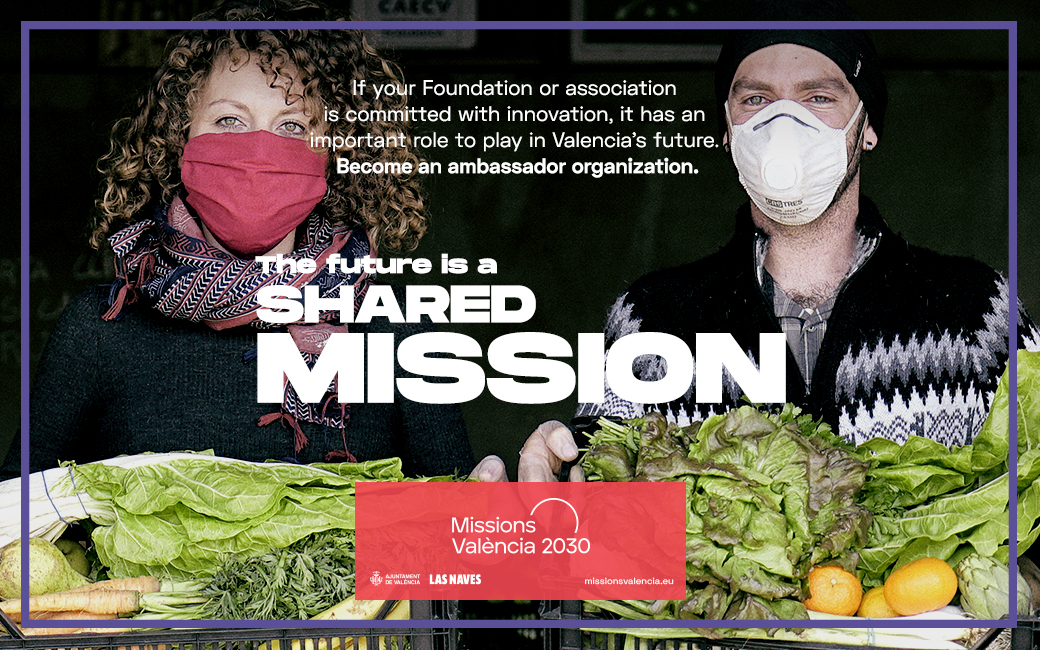 If your company is committed with innovation, you have an important role to play in València's future.
Include your project in the Missions València 2030 constellation and turn your company into an ambassador organisation of the biggest challenge this city has ever undertaken. A challenge that will turn València into a healthier, more sustainable, entrepreneurial and shared place. This is an unprecedented goal that needs your support.
They are already Missions València 2030 Ambassadors: