Longevidad y envejecimiento activo.
Equidad en salud entre barrios en todas las etapas de la vida.
Hábitos saludables.
Bruno Kessler Foundation (Italia), Vodafone Innovus (Grecia), Vidavo (Grecia), Caritas Diocesana de Coimbra (Portugal), Azienda ULSS n.2 Marca Trevigiana (Italia), Istituto per Servizi di Ricovero ed Assistenza agli Anziani (Italia), University of Rijeka Faculty of Medicine (Croacia), Polibienestar Research Institute (España), Athens Medical Center (Grecia), Valencia City Council Innovation Foundation (España), University College Dublin (Irlanda), ECHAlliance (Irlanda), Alliance for integrated Care (Grecia), AGE Platform Europe (Bélgica), International Foundation for Integrated Care (Países Bajos), Senior Europa (España)
Organizaciones de apoyo: International Consortium for Health Outcomes Measurement (Reino Unido), Clinic Hospital Valencia Departamento de Salud Valencia Clínico-Malvarrosa (España), Valencia City Council (España)
SECTOR PRIVADO
SOCIEDAD CIVIL
SECTOR PÚBLICO
SECTOR ACADÉMICO
ValueCare Value-based methodology for integrated care supported by ICT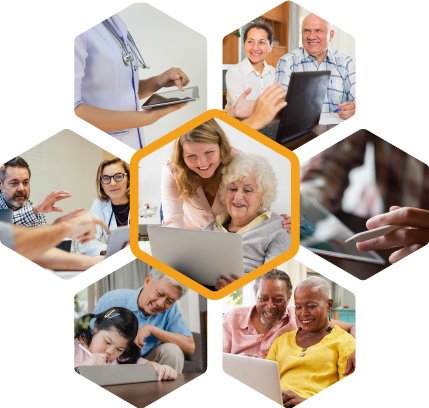 Proyecto europeo financiado por el programa H2020 de la Comisión Europea.
ValueCare pretende fomentar el envejecimiento saludable mediante el diseño de una metodología de atención integrada que cree valor para los pacientes, facilitando un plan de salud personalizado e individualizado a cada persona y totalmente respaldado por profesionales socio-sanitarios y apoyado por una solución tecnológica.